How To Watch Rick And Morty Season 4 In Australia
After two long years cast adrift in the wilderness, Rick And Morty fanatics finally have a new season to sink their teeth into. The cult animated sitcom officially premiered on the U.S. cable channel Adult Swim tonight… but what about Down Under? Here are all the ways you can stream Rick And Morty Season 4 in Australia.
The fourth season of Rick And Morty premieres on Adult Swim on November 11. This year there will only be ten episodes divided in half. Here's the pun-tacular episode list for the first five episodes:
Edge of Tomorty: Rick, Die, Rickpeat
The Old Man and the Seat
One Crew Over the Crewcoo's Morty
Claw and Hoarder: Special Ricktim's Morty
Rattlestar Ricklactica
You can check out the show's new opening sequence below:
Watch Rick And Morty Season 4 on Netflix
Netflix currently holds the streaming license for Rick And Morty in Australia. Back in 2017, it streamed each episode roughly a week after the U.S. broadcast date. Presumably, Season 4 will receive a similar schedule, although this hasn't been confirmed. (We're reaching out to Netflix Australia and will update when we hear back.)
If you can't bear to wait a moment longer, there are ways to catch each episode at the same time as in the U.S. Here are a few options.
Watch Rick And Morty Season 4 on Adult Swim
Like most American streaming services, the Adult Swim app is geo-blocked in Australia, which means you can't access the videos in your browser. However, it's easy to circumvent the blocks with a little help from a VPN provider. This will fool Adult Swim into thinking your IP address is based in the U.S. (Note: While rights holders may frown at this practice, there are currently no laws forbidding the circumvention of geo-blocks in Australia. So go nuts!)
Watch Rick And Morty Season 4 on YouTube
Adult Swim seems oddly relaxed about its content appearing on YouTube. For example, here's the Season 3 premiere in full:
Unlike some dodgy sites we could mention, it's perfectly legal to access content posted on YouTube even if the copyright is uncertain. In other words, if a stream of Season 4 pops up, feel free to watch it.
Watch Rick And Morty Season 4 on Hulu
In addition to the aforementioned Adult Swim, Rick And Morty Season 4 will be streaming on Hulu with Live TV. However, you're going to need a VPN with access to American servers. Click here for our personal recommendations.
We last updated our list of best VPN providers in early 2018, but a lot has changed since then. Some popular choices have fallen out of favour of late, so we've had a look at what VPN users in Australia are recommending now and which services they have moved from.
Other methods
The Rick And Morty subreddit always has plenty of useful links and streaming suggestions. Just be mindful that not all of these options are strictly legal. You should only view copyrighted material via the approved channels. Click here for some viewing tips specific to Australia.
---
And that's yer lot! Be sure to make some DIY Rick And Morty Szechuan Sauce and nuggets to go with the premiere.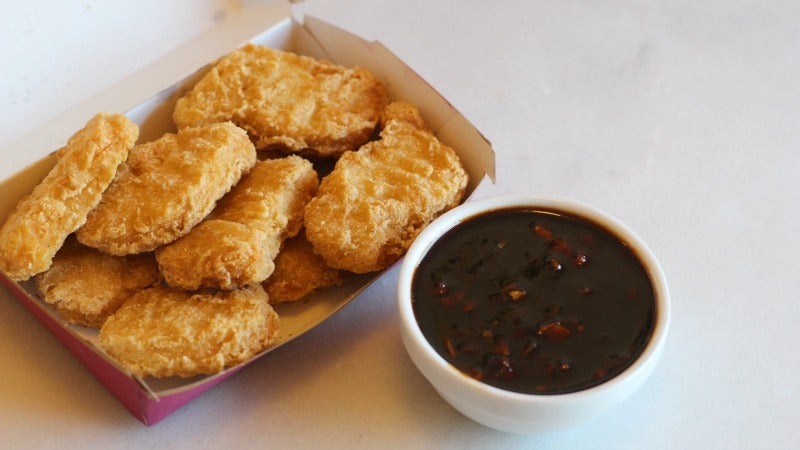 It's no secret that Rick and Morty fans are obsessed with McDonald's "Szechuan Sauce", a limited edition Mcnugget dipping sauce that came out in 1998 to promote the Disney film Mulan. If you want to find out what all the fuss is about, this DIY recipe is pretty damn delicious.
Source link